We are excited that you are considering our office for Chiropractic Care.
Chiropractor Aliso Viejo CA
Welcome to Cloud Chiropractic located in Aliso Viejo. We are here to help you gain a basic understanding of how our Aliso Viejo chiropractors can help you and your family. We strive to provide comprehensive treatments covering a wide variety of acute and chronic musculoskeletal conditions through gentle chiropractic adjustment and physical rehabilitation.
Welcome to Cloud Chiropractic
At Cloud Chiropractic, we take pride in our unique approach of finding the root cause of the patient's complaints. After our doctors perform a thorough and detailed examination, you will be provided with a detailed explanation and a precise treatment plan that is specifically designed for you. We cater each treatment plan to maximize your body's recovery potential so your injury and pain are alleviated as soon as possible and future injuries are prevented. We utilize well-researched methods to treat each condition as efficiently as possible.
Each member of our team of doctors has extensive training in musculoskeletal conditions and we believe that much of chronic and acute musculoskeletal conditions are preventable through our specific treatment protocols and life-style modification.
HOW CAN CHIROPRACTIC CARE HELP YOU?
Whether you have been suffering from neck and upper back pain because of prolonged computer work; lower back pain because of weekend gardening or lifting a heavy object; shoulder pain that is limiting your daily activities; knee pain that is preventing you from enjoying your daily running or cycling; elbow pain that is effecting your tennis game or your golf swing, we can help you to alleviate the pain and try to prevent future injuries. If you have been suffering from osteo-arthritis, we can help you to manage your pain with minimal or manageable discomfort.
For patients diagnosed with fibromyalgia, we use gentle trigger point release techniques in addition to chiropractic adjustment. Furthermore, research has shown that exercise may decrease the perception of pain in patients with fibromyalgia. Based on this research and proven techniques, we will design a workout regime for you that is both quick and effective. Our programs are designed to fit around every schedule and can easily be completed in the comfort of your own home.
Give us a call to schedule your first chiropractic examination and treatment and ask us about our new patient special.
Our office is conveniently located to serve Aliso Viejo, Mission Viejo, Laguna Hills, and Laguna Niguel.
Common Symptoms Chiropractic May Help...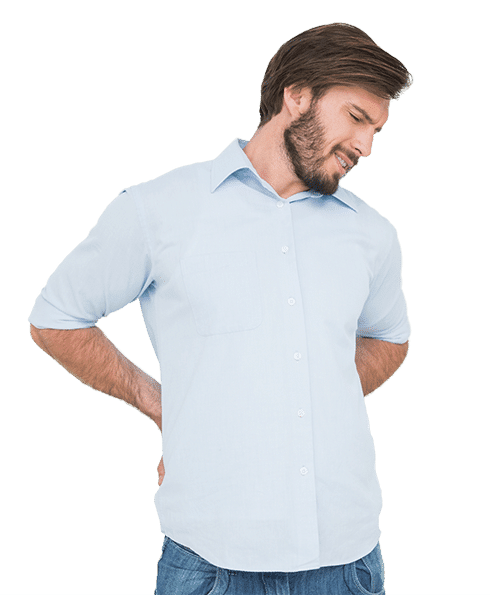 OFFICE HOURS
Call to Schedule An Appointment
---
Monday
8:00am - 8:00pm

---
Tuesday
8:00am - 8:00pm
---
Wednesday
8:00am - 8:00pm

---
Thursday
8:00am - 8:00pm
---
Friday
8:00am - 8:00pm

---
Saturday
9:00am - 4:00pm
---
Scheduled Appointment is Needed
---
Early Appointments available as early as 6am upon request
Cloud Chiropractic
15 Mareblu Suite 230
Aliso Viejo, CA 92656
(949) 454-8859
HOW CHIROPRACTIC WORKS

Chiropractic adjustment restore and facilitate movement to the joints of the spine known as facet joints.  Chiropractic adjustment may also decrease muscle spasms and provide immediate relief of pain.  Our doctors utilize a wide range of chiropractic adjusting techniques.  Your chiropractor will discuss with you the risks and benefits of each adjusting technique so you can make an informed decision of whether chiropractic adjustment is right for you.  Each patient is unique and we strive to find the most effective and safest adjusting technique for each patient.

Our chiropractic team is ready to meet with you to discuss your needs. We will help to design a program that is right for you. We look forward to meeting you.

THE HISTORY OF CHIROPRACTIC CARE

The word "Chiropractic" is derived from the Greek words "cheir" (hand) and "praktos" (done) combined to mean "done by hand." It was chosen by the developer of chiropractic care, Daniel David Palmer.

In 1895, D.D. Palmer performed a chiropractic adjustment on a partially deaf janitor, Harvey Lillard, who later reported that his hearing had improved due to the change.

D.D. Palmer opened the first chiropractic school two years later, and in the century since, chiropractic professionals have used spinal adjustments to help people prevent and cope with back pain, carpal tunnel, muscle strain, headaches and migraines, and a variety of other physical ailments. Millions of people benefit from the work of Dr. Palmer today.